SP Destratifiers with motorgear
It is ideal for the ventilation in farms, greenhouses and wherever you need to move large quantities of air. The basic product consist of a cast iron coaxial motor reducer with a lubrication system, UNEL/MEC electrical engine and a two year warranty.  
The number of blades that we propose is 5/6/8 and the standard diameters of our production are the following: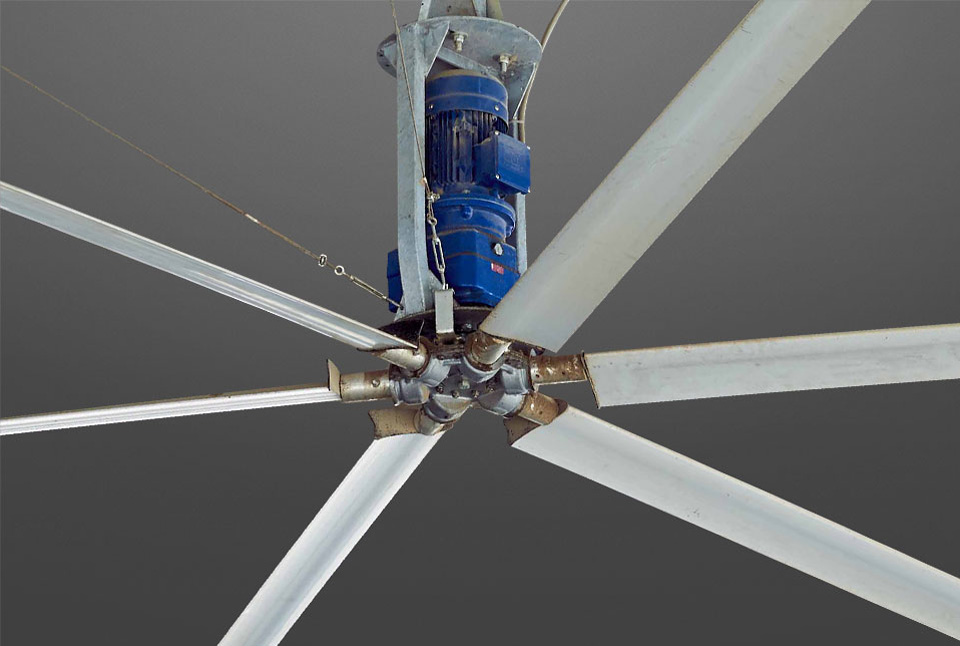 * The blades have a variable pitch angle, the power consumption and performance may vary at the request of the customer while maintaining a constant speed
** The minimum safety distance to be complied with is the distance between the blades and any obstacles  that can be found above and underneath the blades.
IP54 protection grade enclosure with ground inverter to control different fans in "manual" or "automatic" mode, by means of a "SENTINEL" climate controller (which can be placed up to 200 mt from the board) with temperature probe and anemometer.
This system, if not carefully placed, might cause bad working to aerial communication systems with no electromagnetic compatibility certification.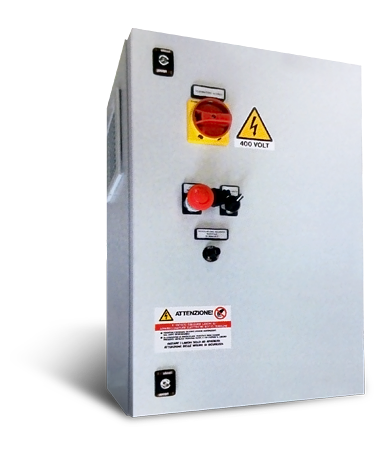 DECENTRALIZED ARRANGEMENT
IP66 protection grade enclosure with on board machine inverter: it is used to control a single fan (use in harsh external conditions). The enclosure is certified 3M6, IEC 60068 – 2 resistant to 2g vibrations.
This system is used to remove electromagnetic troubles to communication systems and it stops only the bad working inverter, whereas the others keep on working.
These inverters work with digital communication between them and the SENTINEL ground climate controller (able to check up to 10 machines), with relevant temperature probe and anemometer.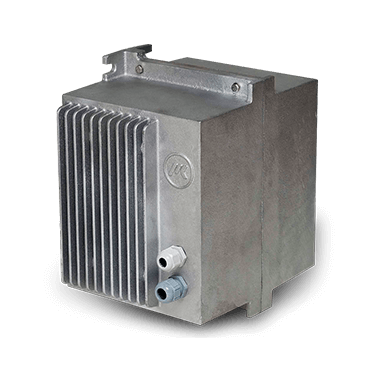 Speed regulation by digital potentiometer able to manage up to 20 units.