Fan with three-phase motor EC.
AFG1250 box fan has a modulable assembly structure, round version and circular version, using only blower. You can install machine on the wall or along the feeding line using chain. It's moved by innovative brushless motor, in order to reduce energy consumption of about 30% and to reduce noise and maintenance due to absence of pulley, belts and gearboxes.
Thermally protected three-phase EC (brushless) motor.
Control electronics for power management and operation control, complete with EMI / EMC filters to prevent the risk of possible electromagnetic disturbances housed in the cast aluminum. Bus on isolated ModBus RTU 485 communication, which allows the integration of the fan into a BMS. Isolated analogue input, for speed adjustment via external potentiometer (optional) or other device operating with 0-10V signal. Integrated safety system that includes protection from over currents, short circuits, overtemperatures, over voltages and under voltages.
Blade material: Glass Reinforced Polypropylene (PPG).
Adjustable in speed (optional) by means of potentiometer and inverter on the machine or remote control unit capable of managing up to 20 units.
Degree of protection of the motor and inverter IP65.
TECHNICAL DETAILS AND PERFORMANCES
Dimensions AFG Model C + Dampers (oprtional)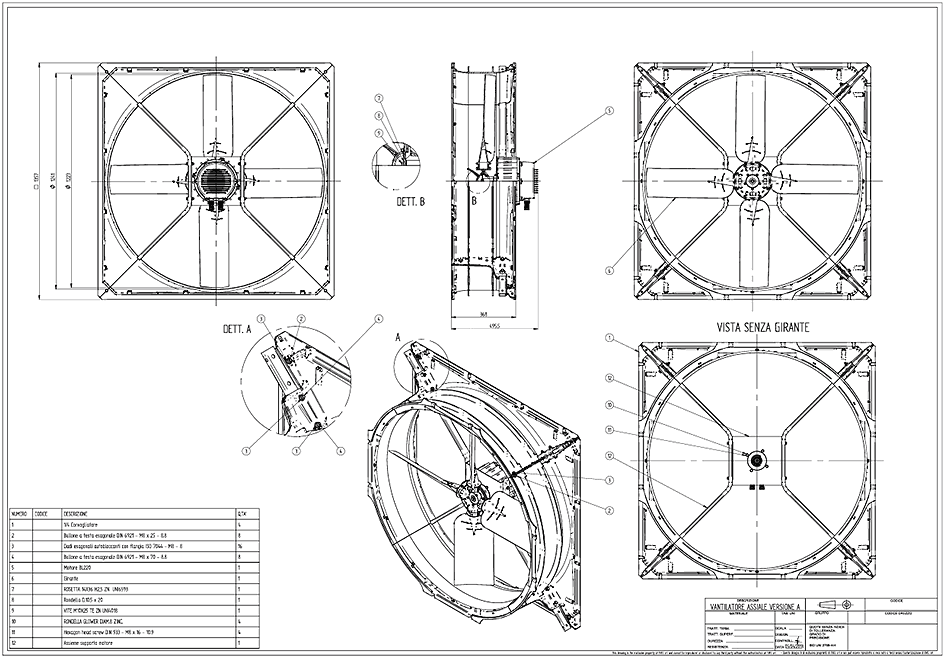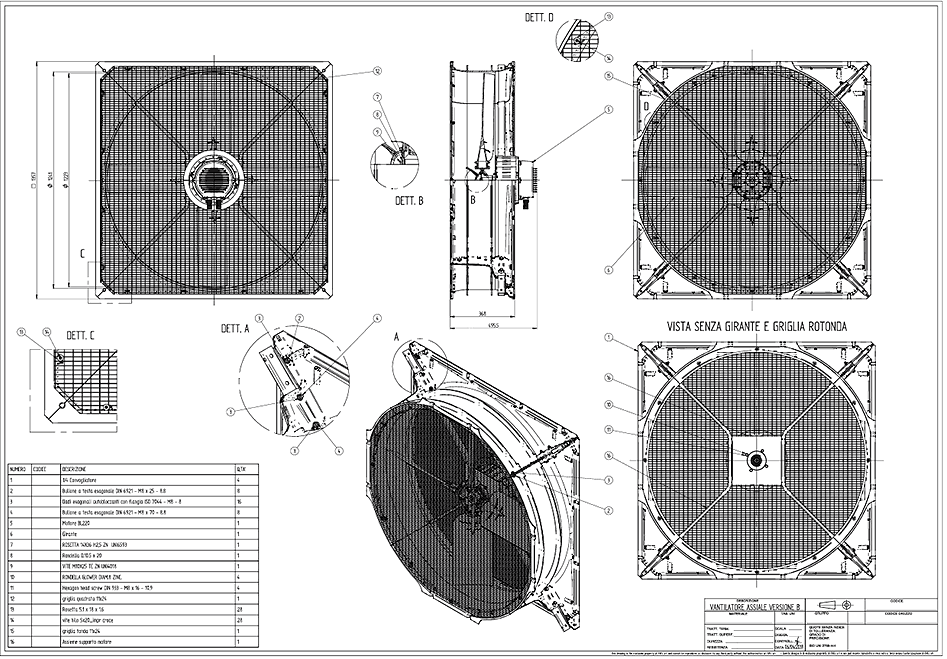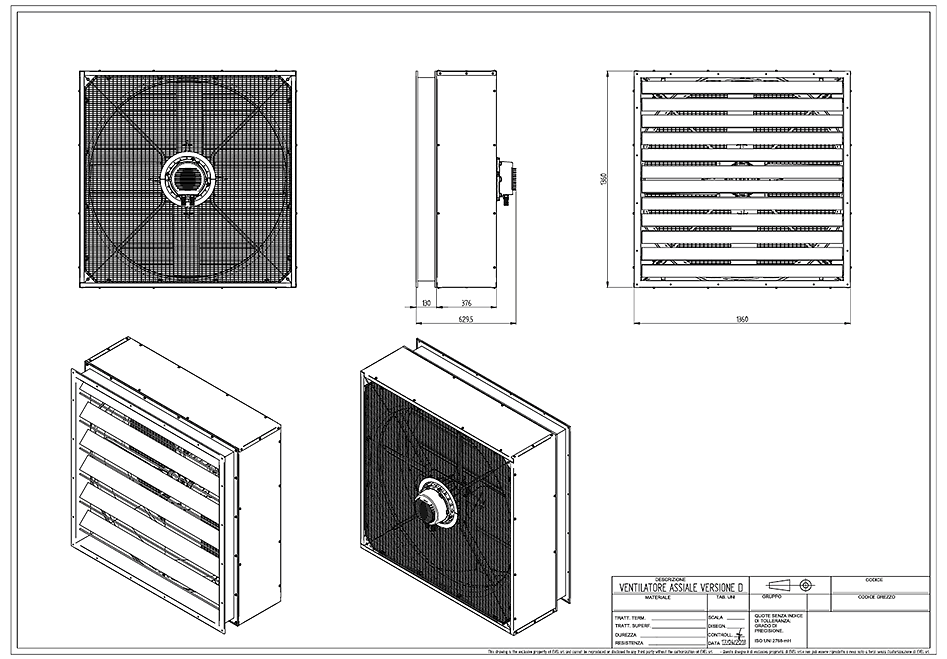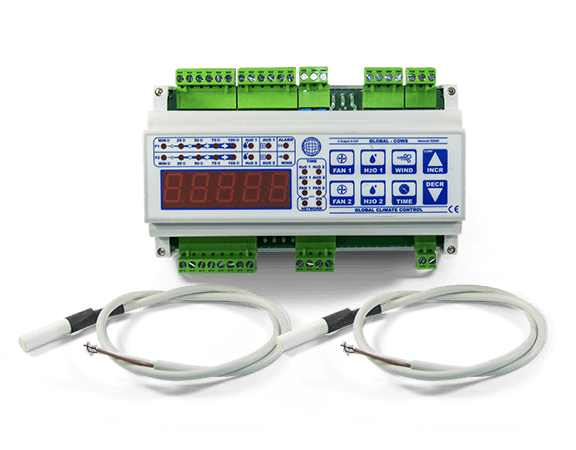 PMR-G2020 THI + Temp. probe